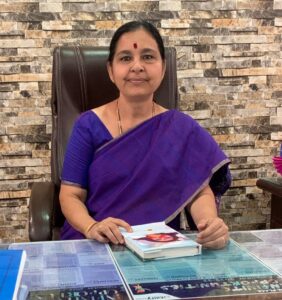 It is my pleasure to welcome you to Edify World School Balapur!
I am honored to be the principal of this esteemed institution. Our school is committed to providing our students with a with a world-class education that will prepare them for next level of education, career, and life. We believe that every child has the potential to succeed, and we are dedicated to helping each student reach their full potential.
Our school is dedicated to academic excellence. We believe that students learn best when they are actively involved in their learning, and we offer a variety of opportunities for students to participate in hands-on learning experiences. We also believe that it is important for students to develop critical thinking and problem-solving skills, and we incorporate these skills into our curriculum whenever possible.
In addition to our strong academic program, we also believe that extracurricular activities are an important part of a well-rounded education. We offer a variety of activities for students to choose from, including sports, clubs, and arts programs. Extracurricular activities provide students with opportunities to develop their talents, make new friends, and learn valuable life skills.
We also believe that discipline is essential for a safe and productive learning environment. We have a clear code of conduct that outlines our expectations for student behaviour. and we enforce those expectations consistently. We believe that discipline should be fair and restorative, and we work with students to help them understand the consequences of their actions.
We are committed to creating a school community where all students feel safe, supported, and challenged. I am confident that our students will undoubtedly become future leaders, role models for society and will scale great heights. I am grateful for the opportunity to be a part of their journey.
Thank you
Sailaja Kanugo